In Mildmac we are happy of the evolution that we are giving to our latest development, BtraZing, the platform for location, tracking and traceability of assets with BLE devices, which was so well received in the past ASLAN 2018 where we made the official presentation of Release 1.0.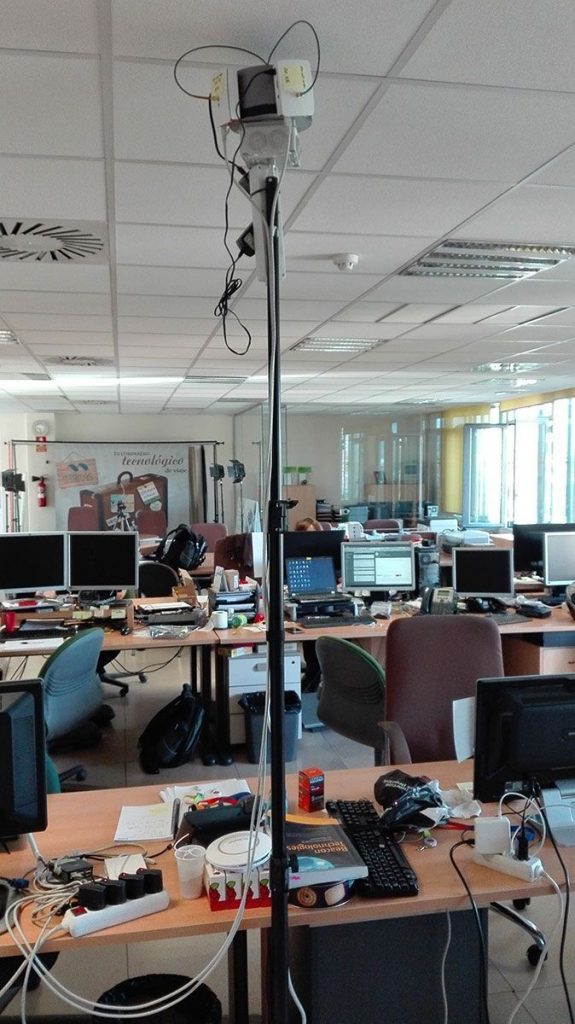 Thanks to the efforts of the last 2 years we have been able to offer the market and our customers a solution that enables the location of assets in certain areas (locations) within a specific location and all statistical data of permanence, travel and presence.
Currently, and not happy with that, our R & D team is working hard to go a step further (or two steps, really). Knowing that the capture of the BLE signal through omnidirectional concentrators has its advantages, but also some limitations, especially in terms of location accuracy within an area, all of our R & D efforts are currently directed to the analysis and development of a new release that allows a more accurate capture, almost centimeters, within a location.
For this, we are evaluating and working with different capture technologies, more precise, programming new algorithms that discriminate and provide location coordinates of an asset, starting from a precise positioning of the capture concentrators on the plane.
And working hard to achieve that all this technological complexity is transferred to the platform and the end user without losing the most important features of BtraZing: its configuration speed and its friendly and intuitive interface, so that its implementation for any project is fast and effective
This work in which we are immersed opens the doors of the location with BLE technology to a wide spectrum of applications in which this precision is necessary or desired, being able to have in a near future precise routes of the assets, delimitation and access management (in/out), hot maps, analysis of behaviors on the move, accurate alerts and a long list of interesting features that we hope will make BtraZing an indispensable tool for your business.
Video of BTraZing Presentation in ASLAN 2018